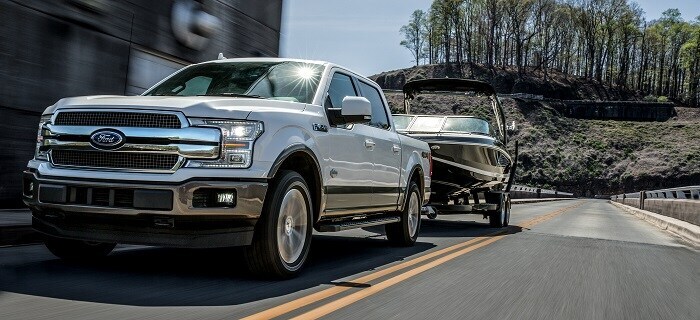 The Ford F-150 is one of America's most popular vehicles, both in the truck segment and the wider market at large. Even if you just look at everything it can do, it's not hard to see why. Spread across the newest model's various trims is a wealth of features and performance options designed to deliver a rich and capable experience.
One of the biggest reasons to go home in a new Ford F-150, however, has nothing to do with what it can do. It's how valuable it is, and how long that value stays intact.
While most vehicles lose their value quickly, the Ford F-150 was recently awarded a spot as one of the top ten current vehicles with the best resale value. This, of course, comes mainly from the F-150's impressive long-term quality. When you go home in a new F-150, you're not getting a truck that will far apart in a few years. You'll enjoy the benefit of a vehicle that's made to last.
If you decide to trade it in, in turn, you can expect to get more for your trade than you would from many of its competing peers. For Farmington and Farmington Hills drivers who like to plan long term, that's not a perk to shrug off.
Would you like to learn more about the Ford F-150 and everything it has to offer? Get in touch with the sales team at Tom Holzer Ford. We'd be happy to fill you in on everything available in our new Ford inventory.