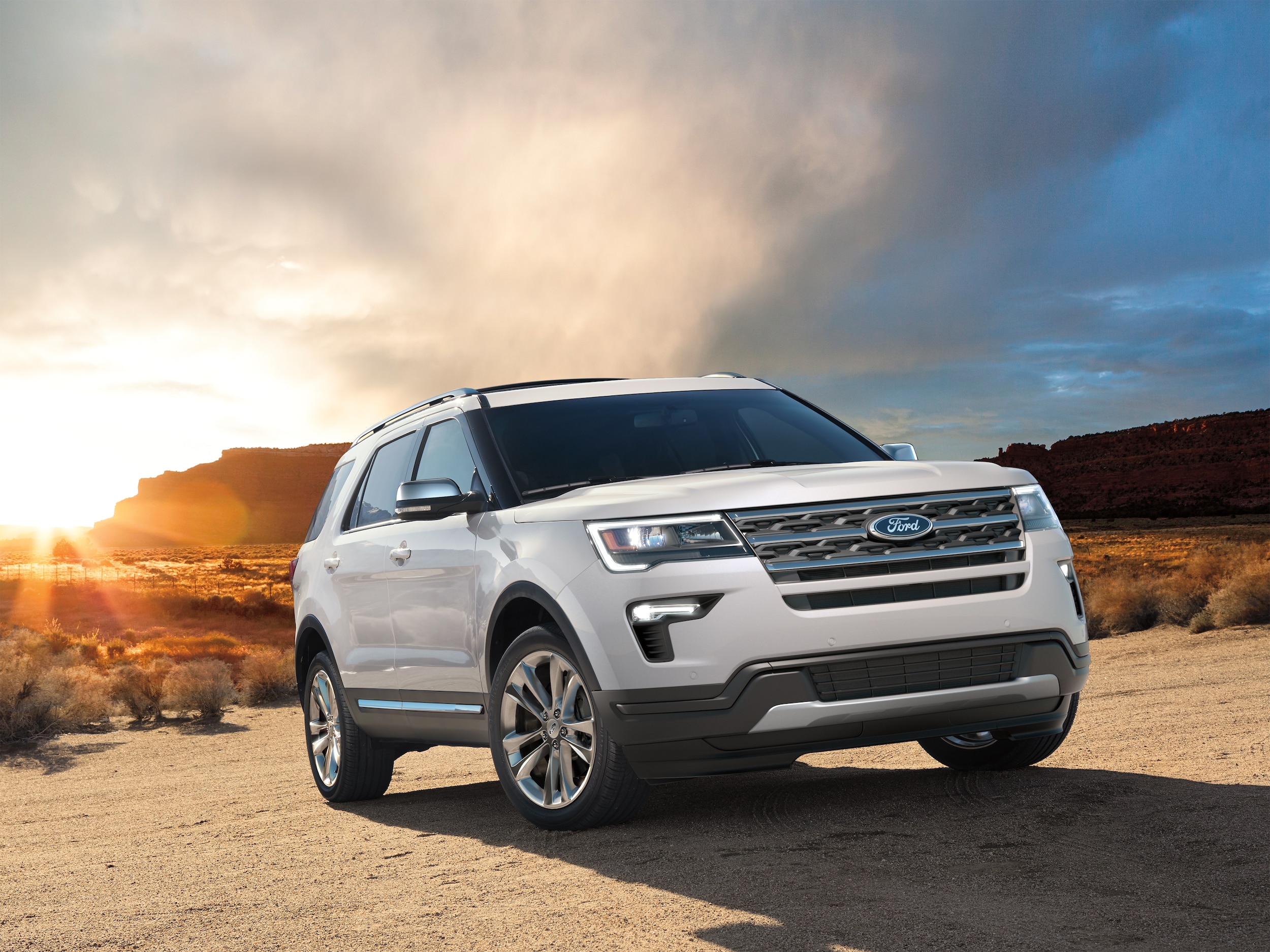 ?
When the world around us changes drastically like it's done so recently due to COVID-19, local businesses must do the same to accommodate not only customers but communities better. Here at Tom Holzer Ford, we are dedicated to ensuring our West Bloomfield customers are well taken care of. To better assist your needs, we are now offering the Ford Lease Pull Ahead Program. This program ensures you can continue to move forward even when you have to slow down. To learn more about the program continue reading.
Lease Pull Ahead, How it Works
The Ford Lease Pull Ahead Program allows you to get out of your lease early! If you have three payments or less remaining on your current Ford lease, then you'll have the option to terminate your lease earlier than you thought! One of our leasing consultants here at Tom Holzer Ford can assist you in the process. You'll have the opportunity to either lease a new eligible 2019 Ford or buy a new car, truck or SUV to meet your needs in Northville.
Benefits of the Program
There are many reasons why Commerce Township shoppers choose to lease. You get to drive a new Ford model every few years, you pay lower monthly payments, and you receive basic service needs! With a lease, you get to experience the latest and greatest amenities that new Ford models have to offer!
If you are currently within a lease contract and are looking to renew, change your vehicle or stop your lease, now is your chance thanks to the Ford Lease Pull Ahead Program.
And the best part? You won't be charged extra or penalized in any other way. This is one of the many ways we are lightening the load of everyday stresses, especially during the circumstances under COVID-19.
Get Your New Ford Today
As mentioned, you'll have the option to either lease or buy a new Ford model. If you are a West Bloomfield driver who has enjoyed the lease characteristics, you'll have the option to try out another model. By ending your lease early you'll be able to explore 2019 cars, trucks and SUVs with the newest features from Ford like Blind Spot Monitoring, Rear Cross-Traffic Alert, Ventilated Seats and much more!
With only three or fewer monthly payments remaining in your lease you'll be able to take advantage of some of our most popular new models like listed below:
Ford Escape
Ford Explorer
Ford Edge
Ford EcoSport
Ford F-150
Ford F-250
Ford Ranger
Ford Fusion
Ford Mustang
You can browse all our inventory online in the safety of your home! We have ensured that all our available inventory is up to date. You can benefit from virtual tours, interactive online chats, and quick email responses.
We understand that visiting our dealership during this time is not the best option, which is why we've made our virtual assistance more accessible than ever before.
Financing
Our online Finance Center provides you with ample tools as well to explore your options. We want you to feel supported and not have to bear any financial burdens, especially during times of financial uncertainty.
We are all in this together! Tom Holzer Ford is ready to get you excited about the possibilities. If you are looking to end your lease early, now is the time! Take advantage of our Lease Pull Ahead Program and get excited about your new Ford model!
If you have any questions regarding models, the program, lease terms or financing please don't hesitate to give us a call.