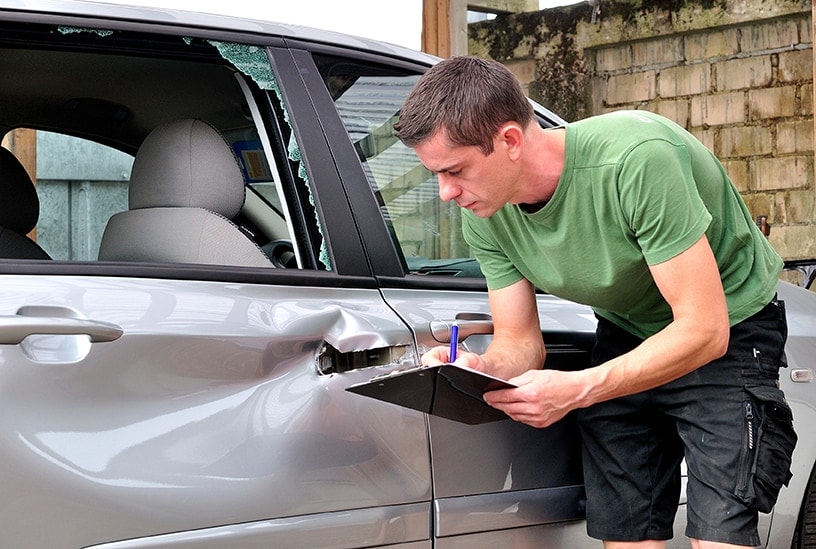 Visit the Fantastic Auto Body Shop in Farmington Hills 
Are you in need of a repair on your Ford vehicle in the Farmington Hill region? Easily make an appointment at your local Tom Holzer Ford auto body shop and Certified Collision Center to get your car, truck or SUV back up and running how it should again. 
What We Offer 
We have several different services available to you and your vehicle if you ever hit a bump in the road. Big or small, our auto body repair capabilities will take care of you thanks to our fantastic staff of expert technicians.
We are proud to offer collision repair services for every make and model of vehicle. Our system of repair is efficient because we know your life is hectic and you want to have access to your vehicle as soon as possible. Curious about our 10 Step Repair Process? Here's a rundown: 
We'll give you an estimate on your vehicle's needed repairs.
 
We'll make sure you have authorization from your insurance company.
 
We'll disassemble the parts needing repair and check for any unseen damages.
 
Our technicians will then repair the structure of your model with factory parts.
 
We color match the paint using technology to make sure it's an exact match.
 
We repair the exterior body of your vehicle to look just like new.
 
We have two downdraft paint booths where we can precisely detail your paint job with the same finish as the rest of your uninjured vehicle.
 
We'll reassemble all the pieces that are non-structural, such as lights, trim, grills, etc.
 
We'll detail and clean the sites of the repair.
 
You can drive off the lot in your vehicle, looking just like new.  
Non-Collision Related Repairs Offered 
If you haven't been involved in a collision, but have another type of repair that's necessary for your vehicle, we adjust these steps slightly to fit your specific needs. 
Some of the other services the Tom Holzer Ford body shop can provide Farmington Hills drivers are paint repair, wheel repair and tire rotation, windshield replacement, and repairs to minor dents and scratches. 
Thanks to our state-of-the-art paint technology, we are a full-service facility for repairs. You never have to worry about a mismatched paint job, blotchy finish or the obvious evidence of a repair. We've got you covered, no matter your specific make and model. 
Have Confidence in Tom Holzer Ford 
Our expert staff of technicians are extremely skilled at what they do. We are also a family-owned and operated company that prides ourselves on providing top-notch customer service. We know collisions and damages to your vehicle are stressful and upsetting. We take the quality of your repair very seriously and factor in the time and money you're spending to get it done right. 
Our online form is an easy way to schedule service without the hassle. Farmington Hills drivers in need of service, no matter the severity, can use this form whenever and wherever it's convenient for their schedule. At Tim Holzer Ford, we strive to make your life as easy as possible.  
Come by and See Us Today for Your Auto Body Repair Needs 
We have a long list of shop features that will be impressive to any driver looking for a reliable body shop to repair their vehicle. Fifteen repair stalls, a PPG Water Based Paint System, a computerized measuring system and even a Ford Service Credit Card option, are just a fraction of the technology options we offer. 
Schedule your appointment today to get your repairs taken care of with ease. If you are looking for an oil change or routine maintenance on your car, visit our service department.  
Make an Inquiry